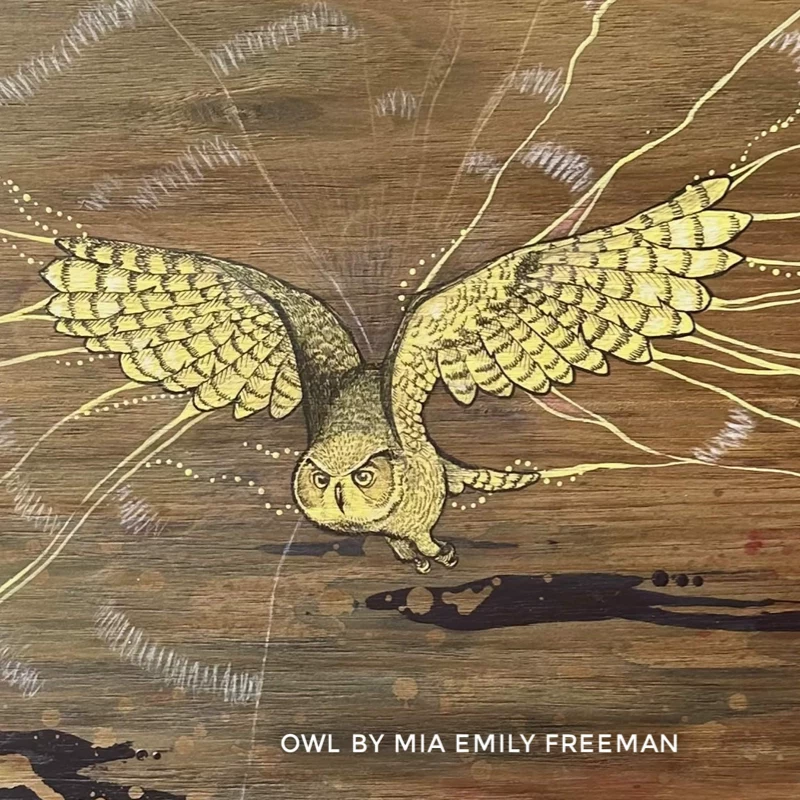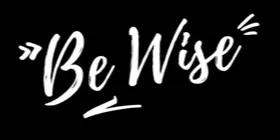 ART EXHIBITION
Empowerment. Optimism. Community.
9th March – 2nd April 2023
The Barn Gallery, Montsalvat
Through the powerful medium of art, twenty-nine talented artists have captured the essence of our vision – to empower positive community change.
This exhibition is set to unveil new and bespoke creative works, featuring a commissioned sculpture by the highly celebrated artist Deborah Halpern, creator of many of Melbourne's most loved public sculptures.
Art allows us to pause, reflect, and connect to a cause greater than ourselves. We are honoured to be able to showcase unique artworks that each hold special meaning.
Every artwork purchased raises funds for our education programs to help prevent social violence and End the Coward Punch.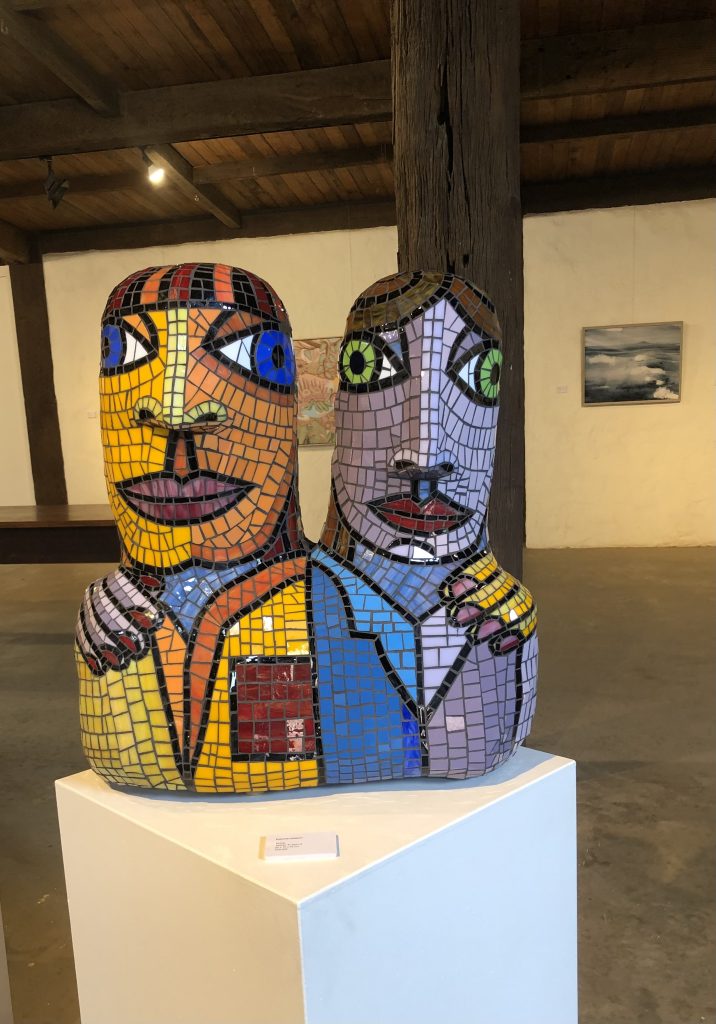 VENUE
Join us at Montsalvat
Montsalvat is internationally recognised as a respected Australian arts and culture centre, where work of the highest calibre is created, taught, and exhibited.
From 9th March to 2nd April 2023 the Pat Cronin Foundation art pieces will be displayed at Montsalvat's Barn Gallery.
| | |
| --- | --- |
| Address | 7 Hillcrest Road, Eltham, Victoria |
| Open | Thursdays to Sundays, 10am – 4pm |
| Cost | Entry to the Barn Gallery is free to view the exhibition |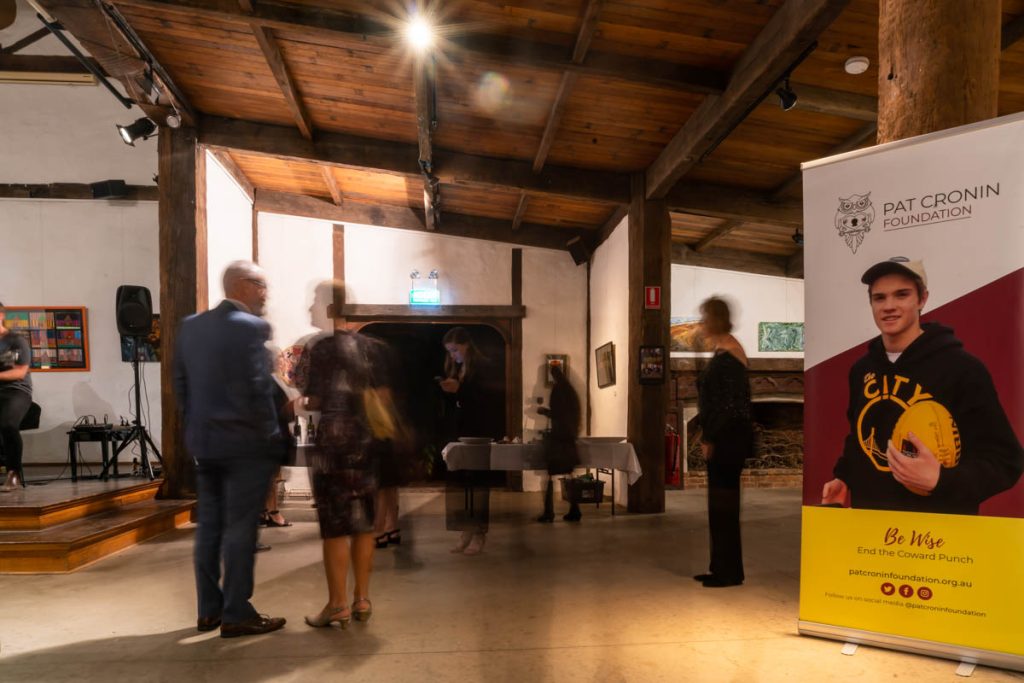 Showcasing local Melbourne artists
Twenty-nine talented artists bring to life the themes of empowerment, optimism, and community, reflecting the values and vision of the Pat Cronin Foundation.
The artists were given creative freedom to interpret the theme in their unique style and chosen medium – and this exhibition does not disappoint! There is a piece in this collection for everyone's personal taste and price range.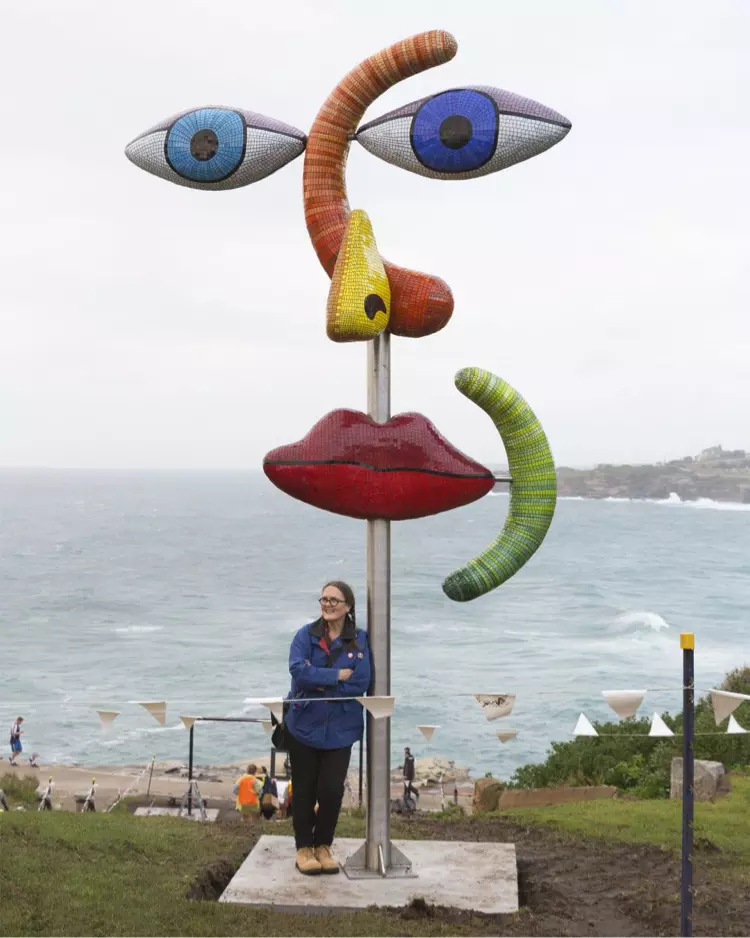 Deborah Halpern
Creator of many of Melbourne's most loved public sculptures – such as "Angel" at Birrarung Marr and "Ophelia" at Southgate – Deborah Halpern's works exude an innate vitality and alluring simplicity.
We spoke to Deborah Halpern about the work she will be showing and why she is getting behind the Foundation.
Spontaneous in form, her creatures are painted in a style that recalls visions of Gaudi, Picasso and the playful surrealism of French sculptor Niki de Saint Phalle, yet all have become distinctly Halpernesque in their ability to delight and surprise.
The works of Deborah Halpern are whimsical, colourful and fun, using glass or ceramic tiles over concrete or fiberglass; powder-coated laser-cut steel.
Brendan Attard
Brendan Attard is a Melbourne-based photographer with a passion for capturing images of Australian native wildlife.
Brendan finds most joy and a sense of accomplishment in capturing images that showcase those 'special moments' in the lives of the animals he photographs that many would not often see.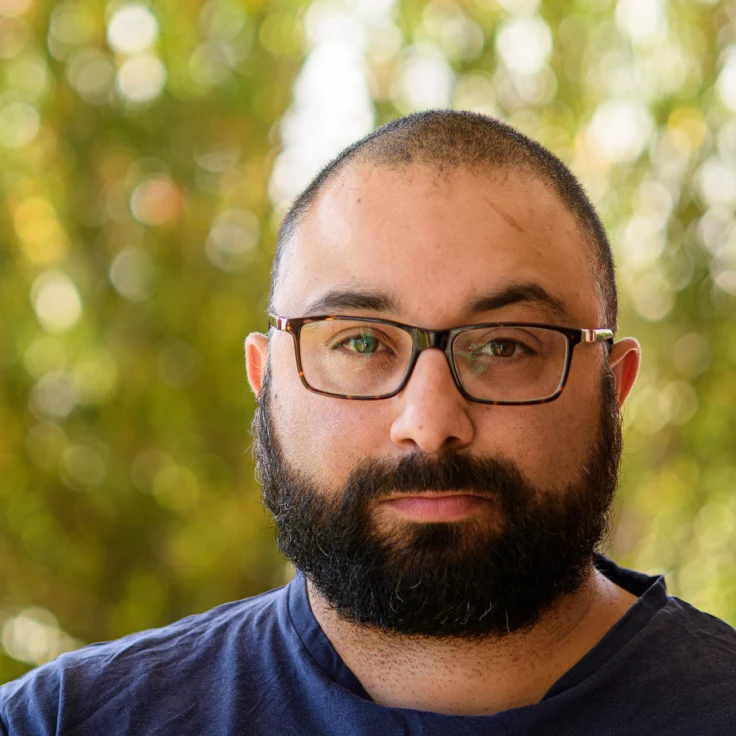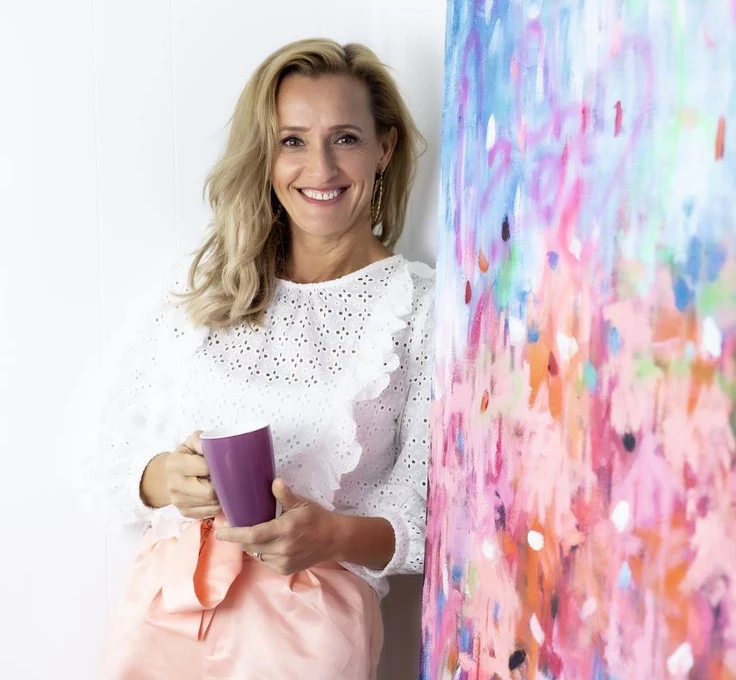 Belinda Nadwie
Belinda Nadwie creates abstract landscapes that traverse emotional, psychological, and spiritual experiences.
Working with oil paint, charcoal, spray paint, and oil crayons, Belinda captures a spectrum of moods from quiet melancholy moments of indigo and teal, to swathes of Persian pink and saffron.
Lani Nicholls
Lani Nicholls is a mother of five and finds inspiration in her children, nature, and her culture as an indigenous woman.
Lani enjoys using vibrant, textured acrylic mediums on a large scale. She believes that life does not need to be perfect to be wonderful and explores this idea through her work.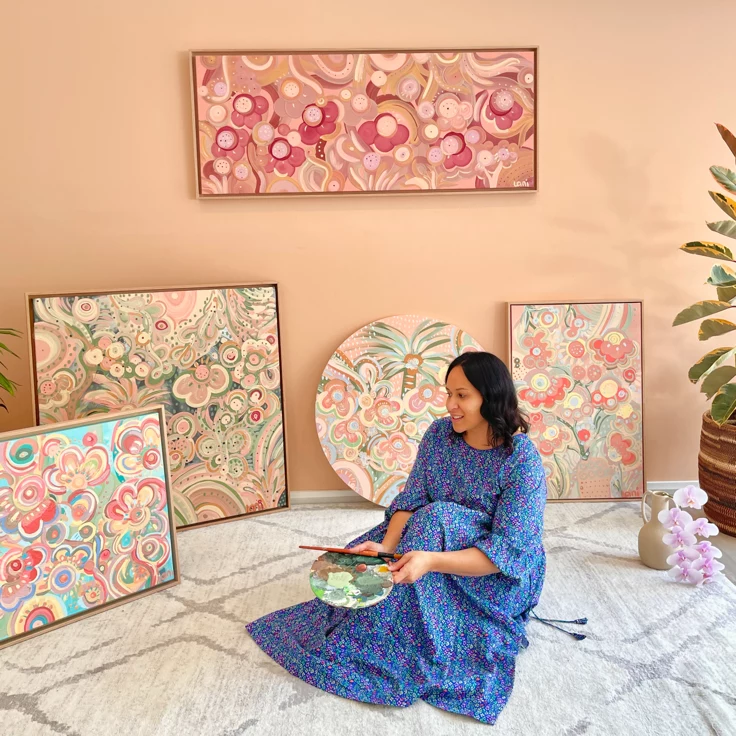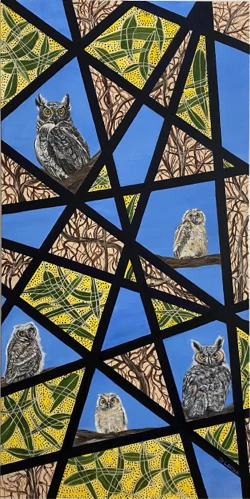 2021 IN REVIEW
Biennial exhibition raises awareness to end the Coward Punch
We were humbled by the community of art lovers and Foundation supporters who attended our inaugural Art Exhibition in 2021.
The artwork showcased the undeniable talents of local artists, all of whom paid a moving tribute to Pat's story through their creations.