Helping teachers start important conversations
Addressing social violence is complex and challenging for schools. But with the right resources, teachers can gain traction and start conversations. This eLesson:
Equips teachers with a learning tool to open students' eyes to the impact of social violence, address delicate topics, and foster safe environments
Helps schools fulfil curriculum requirements for wellbeing and personal development programming and school behavioural management strategies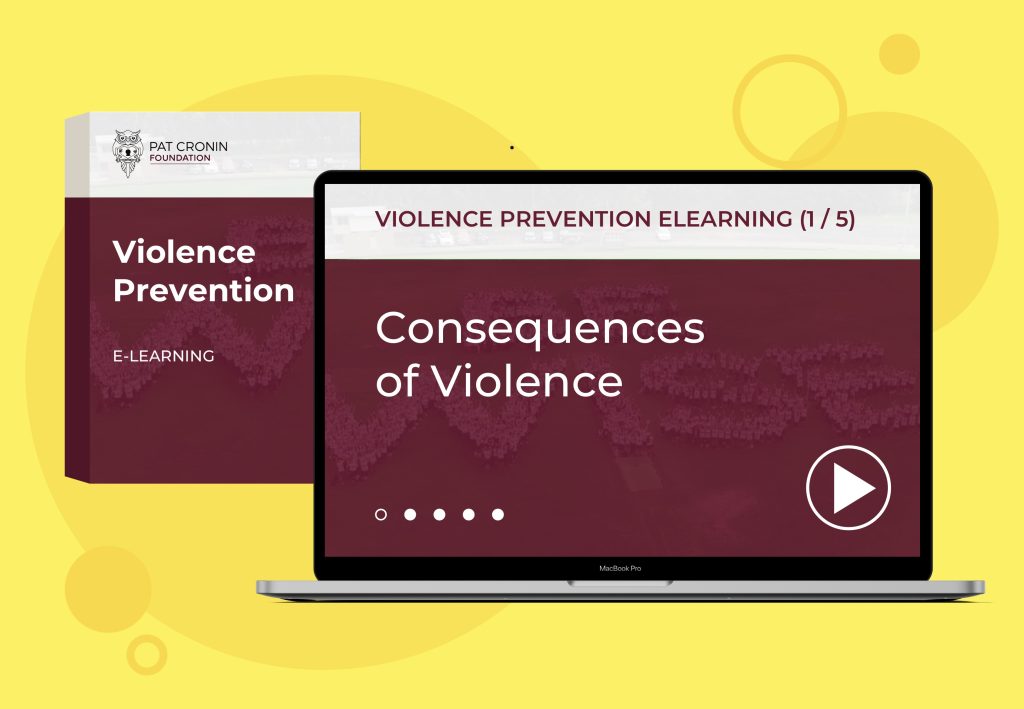 The impact of violence is traumatically life-changing for everyone involved. The whole school community is impacted when a serious incident occurs.
The victims, perpetrators and family all experience the consequences – injury, pain, loss, regret and mental health repercussions.
Teach your students about the impact of violence. Join our Be Wise schools and start your students' education journey about social violence with this introductory eLesson.
I'd never thought about what happens afterwards. The victim, the perpetrator, family and friends… you can't do anything to get it back to the way it was."
Lesson Preview
Consequences of Violence
About this eLesson
Learning Topics
What is social violence and the consequences of violence
The impact on victims: physical, mental health, loss of life
The impact on perpetrators: criminal, economic, relationships
The impact friends and family: loss, devastation, mental health
Pat's Story: a powerful glimpse into the reality of violence
Learning Outcomes
Develop resilience
Students will start their education about social violence, and prepare to move through the valuable suite of eLessons
Recognise the impact of personal boundaries
Recognise the impact of personal boundaries: Students will realise that their decisions, and the decisions of others, have broad consequences
Identify and manage conflict
Students will gain the life skills needed to ensure anger and aggression does not take young lives
Engagement Styles
Information slides
Teaching students the facts. Students explore the material independently
Videos and stories
Providing the real-world context. Students apply what they see to their own lives
Discussion opportunity
Generate invaluable classroom discussion, reflection and action. Bring groups together to reflect and formulate their own strategies
| | |
| --- | --- |
| Lesson length | 15 – 20 minutes |
| Year level suitability | Designed for Years 9–12. Can be decided by teachers after viewing content. |
| Flexible usage | Use for an unlimited number of students, across all year levels, for 12 months from the date of purchase |
| Can be embedded in schools' Wellbeing curriculum delivery | Covers key personal and social capability topics. Check your state's curriculum for specific alignment |
eLearning delivery to suit your school's needs
Developed to suit different schools' needs, this eLesson:
Fits into a standard teaching period with ample discussion time afterwards. Expected completion time for this eLesson is 15-20 minutes.
Accessible at any time, allowing for in-class or at-home completion
Teachers can monitor and report on participation and engagement
Best done on individual devices with headphones, so students can independently complete the self-assessment and reflection slides
Are you ready to make a difference?