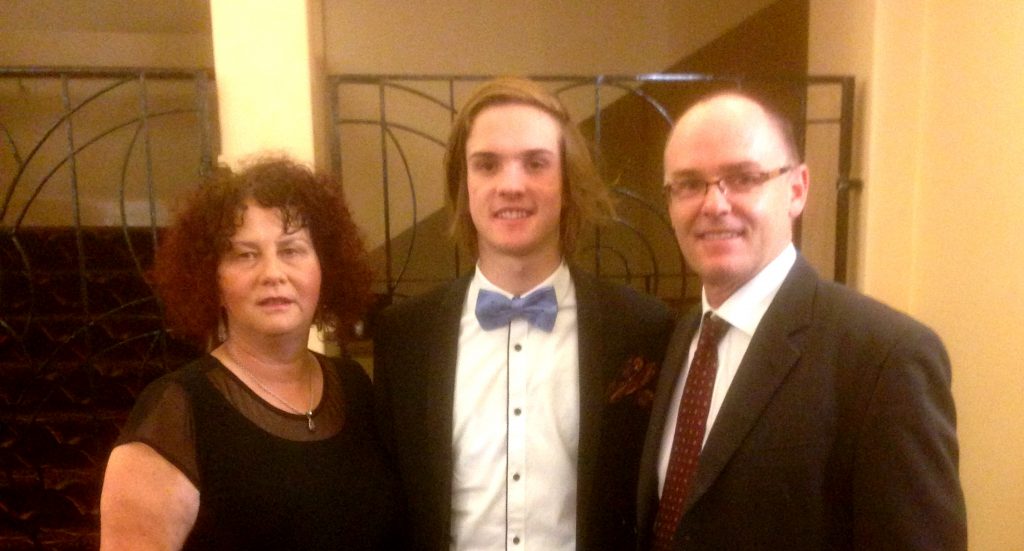 Pat will always be 19 years old.
He will never have another birthday, or play another footy game, or finish studying health science and physiotherapy under the scholarship he was awarded.
Pat went out on Saturday 16 April, 2016 for a few quiet drinks with mates after playing his first senior football match alongside his big brother. He wasn't a fighter, it just wasn't his scene. But when a brawl started to build outside the pub, being the loyal and caring mate he was, Pat stepped in to pull a friend away. It was then that Pat was punched in the head from behind.
He stayed on his feet, checking all his mates were ok, but soon after he started to develop symptoms, had a seizure and was taken to hospital unconscious. Two days later, we made the agonising decision to turn off his life support.
A quietly spoken, gentle natured young man with a fierce determination, Pat deeply loved his family and friends. His death has left a gaping hole in our lives and caused devastation among his friends and our broader community. If this can happen to us, it can happen to anyone.
Pat isn't here to take care of his mates anymore, but we are.
We are here to honour Pat's life by helping young Australians make wise decisions so we can end the senseless violence that devastates families and communities, together.
We are here to End the Coward Punch.
Be Wise. Think carefully. Act kindly.
– Robyn, Matt, Emma and Lucas Cronin
Let's End the Coward Punch
Please make a donation or purchase from our Online Shop. Your generosity helps us to provide education, training and resources at no cost, to End the Coward Punch together.